Princeton | Monroe Acupuncture
Founded in 2001 by Karen Flicker LAc., the practice has become one of central New Jersey's premier Pain Management and Alternative Medicine providers. Trusted with starting the Outpatient Acupuncture Program for Princeton Hospital in 2002, I now provide services in my private practice offices in Princeton and Monroe twp. Utilizing Acupuncture, Cupping (Certified Cupping Therapist), and Acupressure, in addition to Energetic healing techniques such as Reiki, Quantum healing and Nutritional, Herbal and Homeopathic counseling, I'm able to help you to live a pain free, stress-free life. I am also certified in the MELT Method which is a wonderful self treatment technique that is great for eliminating chronic pain. Patients range in age from 6-102 , and include many M.D.s who have come to me after seeing how much their own patients have benefited from my care. Conditions treated include but are not limited to the following: Arthritis and Joint Pain, Sciatica, Musculoskeletal Pain and Spasms, Anxiety and Depression, Fibromyalgia, Headaches ( including Migraines, Cluster, Sinus and Tension), Spinal Stenosis, Oncology Support for Fatigue, nausea, bone pain and neuropathy, Digestive disorders such as IBS and GERD, Chronic Fatigue Syndrome.  See a more inclusive  list on my "
About
" page.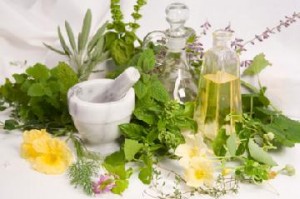 For 3 years I was the team acupuncturist for the Trenton Titans professional ice hockey team, treating a wide variety of injuries, and also using acupuncture to facilitate peak athletic performance. Team orthopedists and trainers trusted me to get their elite athletes back in action as soon as possible. I have a  comprehensive knowledge of Western disease processes and treatments having worked for over 25 years in Neurologic and Orthopedic Rehabilitation...Traditional western medicine tends to address body parts that need fixing. Here, I do help "fix" body parts, but more importantly I integrate the body systems so that your issues are addressed looking at you as a whole person and in a way that sustains good health and pain free living. I also teach you strategies to help yourself when out of my office like Acupressure and the MELT Method, a wonderful  quick self treatment technique that relieves chronic pain and that helps restore connective tissue. Pain management for musculoskeletal disorders, migraine headache treatment that virtually eliminates the need for medication, and oncology support are just a few of my areas of specialization.  I take pride in combining many acupuncture and energetic healing techniques in order to provide the best possible outcomes for my patients. I look forward to helping you on your healing journey. Most people seek out Acupuncture after being disappointed with the results of medications and other treatments. Even the strongest modern drugs usually can only mask symptoms, not cause healing. True healing is only possible when your body heals itself. That's what makes Acupuncture so powerful. It works by assisting your body's self-healing mechanisms and correcting biochemical imbalances. I've been privileged to see many, many cases of healing, even after nothing else worked. Please review the '
How We  Work'
page to see if Acupuncture and/or Alternative techniques may be appropriate for you. If you're interested in discussing whether your specific condition can benefit from treatment, please contact me to arrange a consultation.